Volcanic wines are wines wines made of grapes growing in soils composed of volcanic material and have been a hot topic for some years now. There is something alluring to the idea of dangerous lava and ash-spitting mountains giving birth to excellent wines. But what are volcanic wines and will the growing interest in them continue to erupt or slowly burn out?

Volcanic soils are found in many places around the globe: Auvergne and Pézenas in France, Nahe in Germany, Santorini in Greece, Tenerife in Spain, Somlo in Hungary, Veneto in Italy and Oregon in the U.S. are just a few examples. In many of these areas, winemaking has been practised since far back in history, but the fame of the wines has been fluctuating. Today, in many volcanic areas, winemaking is seeing a revival and the international interest is growing.
According to Master in Wine John Szabo, author of the book V'olcanic Wines: Salt, Grit and Power' published in 2016, there are some hallmarks for volcanic soils: they all tend to bring a strong sapidity to wines, and they contain a broader range of minerals compared to, for instance, calcareous or clayish soils. In volcanic soils, we find a great amount of calcium, magnesium, phosphorus and iron. The particular soil characteristics give the wines minerality and flintiness, earthy and smoky flavours and a sharp acidity which enables longevity. Szabo also talks about a tension coming from the magnetic energy fields surrounding the volcanoes, a vibration that is almost perceptible in the wine. Whether this presence of energy is a geological fact or rather a product of our imagination, it for sure adds to the already romantic image of volcanic wines.
Volcanic Wines in France
VINORA was founded in France with the aim of reviving the know-how of the winegrowers of Auvergne with "feet in basalt, head in volcanoes" and to enhance the image of volcanic wines among the general public. In 2020, Vinora hosted the first international exhibition of volcanic wines, bringing together some forty French and international estates and several hundred wine professionals on the grounds of the Vulcania Park in Clermont-Ferrand.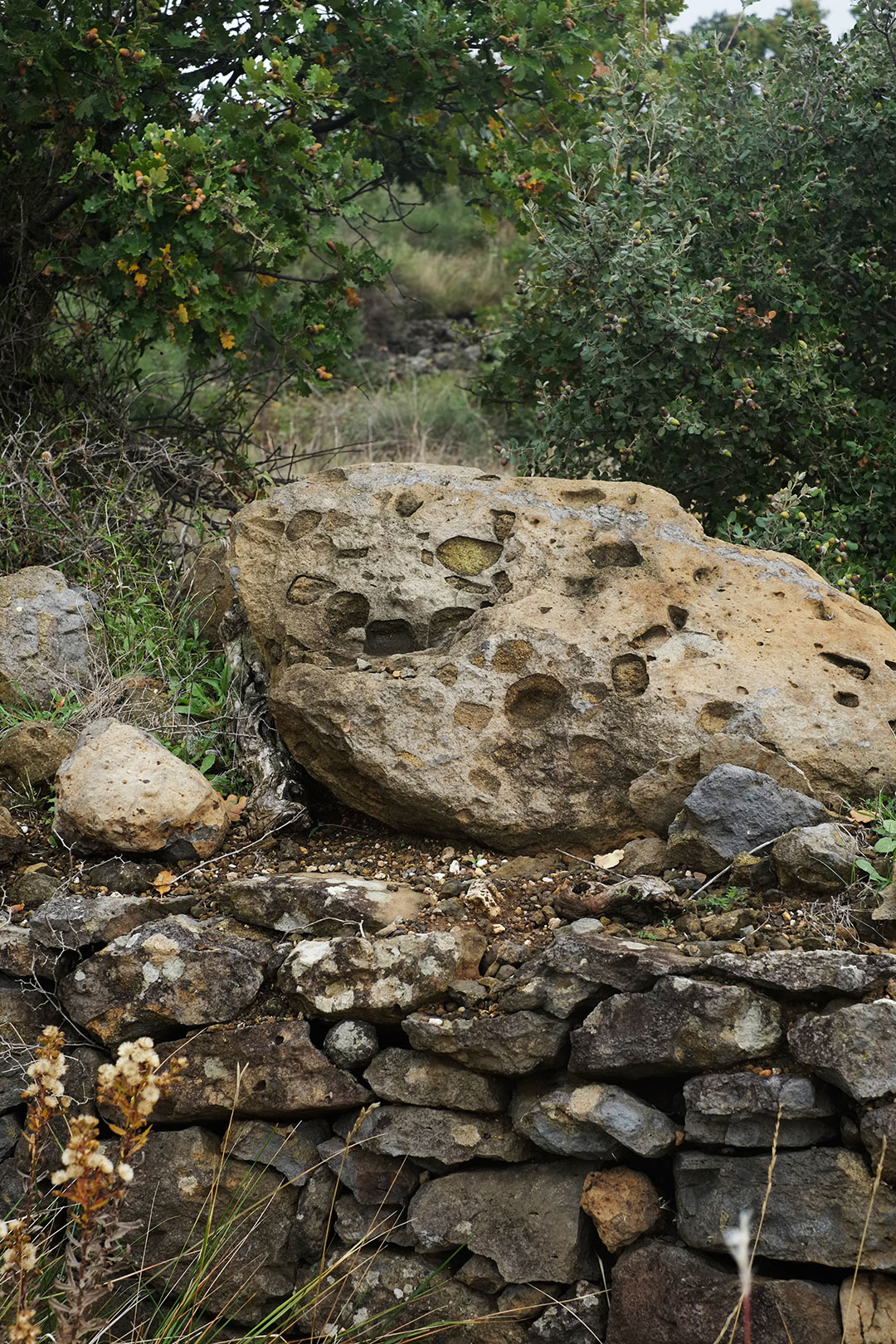 A second conference will take place on 28 November: download the program here.
The unique 'volcanic' terroir of AOP Pézenas-Languedoc
A veritable mosaic of soils, the Pézenas terroir consists of gravel, shale, limestone and sandstone from Villafranchi, the particularity of which is that it is crossed by basalt flows. This volcanic terroir stands out in the Languedoc vineyard and makes it a rarity, giving the wines complexity and minerality.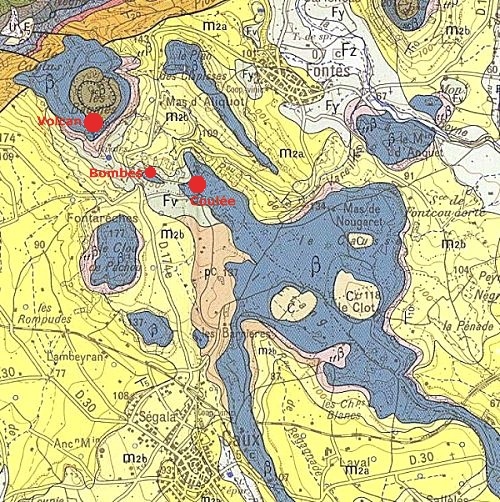 In red, the Pézenas wines have a common, elegant and velvety signature. Rich on the attack, they show balance and roundness with present, silky and persistent tannins. These volcanic wines reveal an amazing aging potential. These wines feel the natural need to match an original menu.
At GeoVino you will find below some unique volcanic wines from this extremely interesting wine region AOP Pézenas Languedoc.