Ataraxia is Greek for "a serene state of mind, free of worries and concerns" and it lives up to the hype. Aptly named The Skyfields, Ataraxia Wines is perfectly positioned on an impressive hillside in the beautiful Hemel-and-Earth wine region.
A short distance from the coastal town of Hermanus lies the Heaven-and-Earth Valley, and the claim is justified. The Ataraxia estate sits on a particularly heavenly piece of land below a towering mountaintop of the Babylon Tower. In addition to its unrelenting beauty, Ataraxia is home to some of the most spectacular terroirs South Africa has to offer. The vineyards, with their proximity to the South Atlantic Ocean, elevated plantings and predominantly south-facing (cool) slopes create the ideal for growing cooler and climate-friendly grapes.
Four wines make up Ataraxia's range: a sleek non-wood-aged cool climate sauvignon blanc, a wood-aged chardonnay, a pinot noir and the red Serenity, a unique South African blend of pinotage and its parents pinot noir and cinsault.
Also recently available is the chardonnay Earthborn, Ataraxia's first organic wine that immediately received 95 points from Master of Wine Tim Atkin!
Winemaker Kevin Grant
Born in Blantyre, Malawi, and educated at Rondebosch Boys High School in Cape Town, Kevin Grant graduated with a B.Sc. Honors in Zoology from the University of Pretoria. Always drawn to winemaking, he completed a Diploma in Cellar Technology at Elsenburg Agricultural College. Here he graduated as a Dux student in 1990. He regularly undertakes study/eye trips to France, Oregon, Australia and New Zealand.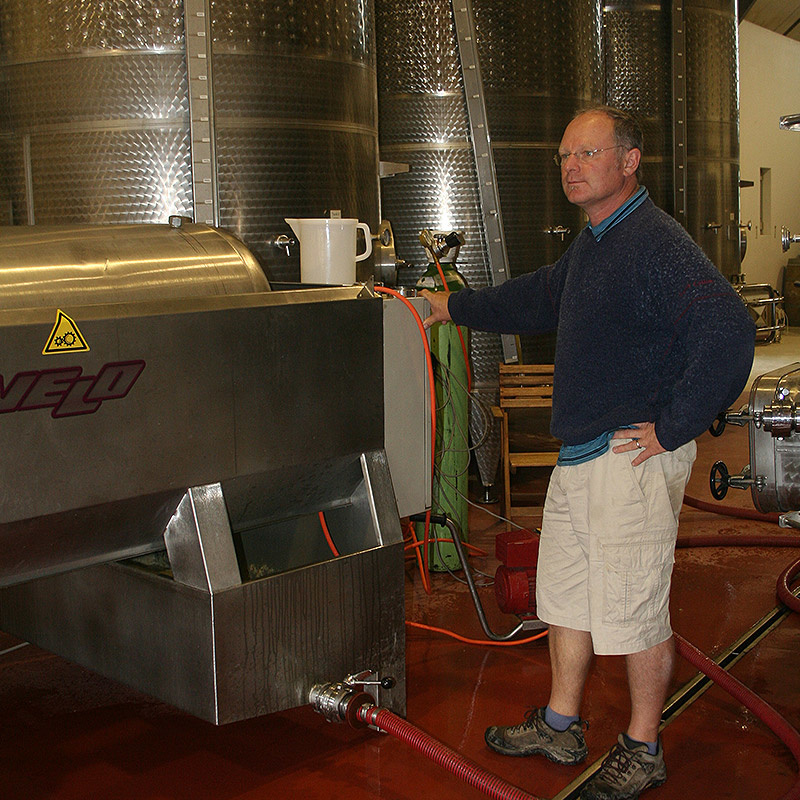 Terroir
Heaven-and-Earth is located in the Walker Bay wine region and lies west of Cape Agulhas, the southernmost tip of Africa. Oriented on an east/west axis, it is about 35 kilometers long and covers some of the Western Cape's most beautiful terrain. Because of its proximity to the South Atlantic, the climate is particularly mild, ideal for growing grapes that like cooler climates.
There are fourteen soil types on Ataraxia, derived from the deposits of Table Mountain Sandstone, Cape Granite and Bokkeveld Shale. These deposits make up the geology of the Heaven-and-Earth area and date back more than 1,000 million years. This means they have the privilege of working some of the oldest soils on earth.
Because of its location on the most elevated part of Heaven-and-Earth, our landscape is unique. All the vineyards are planted on these elevated, primarily south-facing slopes.
In 2004, The Skyfields Farm was transformed into the Ataraxia wine label when husband and wife, Kevin and Hanli Grant and a few friends purchased this 47-acre vineyard. Nearly two decades later, Ataraxia is associated with making wines of incredible finesse, balance and depth; wines that proudly hold their own place on the international wine stage.